Give Your Décor a PlaceLIFT!
All interiors have elements that look old and tired, rooms or furniture that need "a little work" done. Nothing radical, but a nip here and a tuck there, can truly transform your residence. Utilizing every resource in the today's market, PlaceLIFT will modernize and beautify your home with economy and practicality as paramount to the process. Here's how:
We have THE LOWEST POSSIBLE prices on Circa/Visual Comfort Lighting
PLacelift has a Dealer Account with Visual Comfort Lighting, aka Circa Lighting which means even other Interior Designers can save if they buy Visual Comfort from PlaceLIFT. Click here to read more.
PlaceLIFT has Trade Accounts with
All SFDC Showrooms for Fabrics, Furniture, Rugs, Tile/Stone etc.
Integrated Resources and Pietra Fina for Slab and Tile Material
Home Furnishings Websites and Retailers
Belmont Hardware & The Bath and Beyond
Accessory lines such as Annieglass, Jan Barboglio, Jusliska and Alan Lee
We mark up your purchases only 15% and charge low hourly fees!
PlaceLIFT Affordable Interior Design Can Do the Job!
We can quickly and economically update and refresh your residence, without the hassle of hiring an expensive decorator. Thanks to 12 years of experience, PlaceLIFT can solve your decorating problems, modernize the style of your décor, and save you money.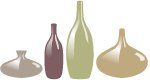 PlaceLIFT Is Your Partner In the Process
We listen to you, respect your taste, your budget and time frame
No project is too small
Our expertise and flexible, unpretentious approach makes the process a pleasure
PlaceLIFT Can Source For You
New fabrics and fabrication for upholstery, drapery, bedding, and out door areas.
Wall to wall carpet and area rugs
Furniture
Window treatments
Other design elements such as art and accessories
Referrals to upholsters, fabricators, refinishers and other home improvement pros